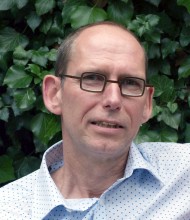 Ir. H.W.B. Mulder
(Erik)
Geregistreerd
Profiel
Analysing automation with intelligent machines.
Analysis and Design of Control Centers.
Human Factors in Software and data applications.
Interaction Design in industry as well as offices.
Task Analysis
Coaching and teaching software/UX designers

Specialities:
1. Task allocation and HMI related to complex systems with intelligent machines.
2. Optimizing production by analysing work, deriving functional requirements and design from thereon.
Werkgebieden
Cognitief, Sensorisch, Organisatorisch, Gedrag
Bedrijf
ErgoS Human Factors Engineering
Postbus 267
7500 AG
Enschede
053 4280500
www.ergos.eu