Workshop Design of Human Machine Cooperation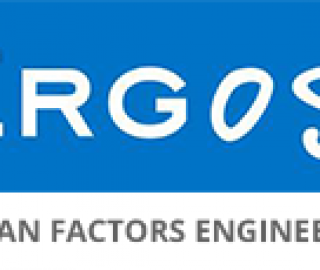 Design of Human Machine Cooperation
November 8 and 16, 2017
Workshop on trending topics in industrial automation and the implications of
these trends on the safe cooperation between Man and Intelligent Machines;
including new guidelines for Human Machine Interfaces.
The workshop addresses automation on industrial scale, such as: in process
industry, logistics, traffic control, maritime, and manufacturing.
Workshop days can be joined as independently.

November 8: Trending topics in automation
What is really new and valuable in trends such as: IIoT (Industrial Internet of Things), AI (Artificial Intelligence), Industry 4.0, MES (Manufacturing Execution System) and Autonomous Machines?
Cooperative production systems include a Human Factor.
Guidelines for safe and reliable human control with intelligent automation.

November 16: Advancing the Human Machine Interface
Integral design for multi-platform interfaces. E.g., consistent design of control and information on a variety of platforms and devices, from wearables to desktops and video walls
Human Perception transforming lots of data into decision support and situational awareness
Alarming: avoiding alarm inflation while keeping the human in control when production gets off-normal
Controlling: Safe interaction dialogues and consistent control on a variety of devices.
Presenter: Erik Mulder Eur.Erg, ErgoS Human Factors Engineering.
Erik has a broad and long experience in human control of automated systems.
He was the main designer for Human Factors in automation for systems in Traffic (Rail, Road, Water) Oil&Gas, Energy distribution and diagnosed many failures in Human Factors of office automation.
He is co-owner and director of ErgoS Human Factors Engineering.
Join
Participants can be decision makers, process engineers, production designers,
interaction designers, and automation project managers. Human Factors
professionals are most welcome. Workshop days can be joined independently.
Total price for two days, including drinks and lunches is € 1100,- excl.VAT
Single days will cost € 600,- excl.VAT.
Members of HumanFactors.NL pay 10% less.
Please use contact@ergos.nl for registration
Phone +31 (0)53 428 0500 for any question.
The Workshop will be organized at a minimum registration of 5 participants.
The number of participants will not exceed 12 to secure attention to individual situations.
The location will be decided in contact with participants, somewhere in the Netherlands.
terug naar het overzicht